Buying a holiday gift for anyone can be easy if you stick to a budget and keep it practical. David Gregg from BehindTheBuy.com joins us with his practical and affordable gift suggestions that should NOT be returned by any recipient!
Keurig K-Compact Coffee Maker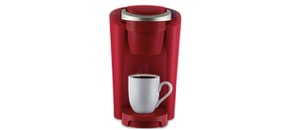 What could be better than the gift of great coffee this holiday season? Whether it is for your own kitchen or for the coffee lover on your list, the Keurig K-Compact coffee maker is the perfect holiday gift that will be enjoyed year-round.  AND this coffee maker is available exclusively at Walmart and Walmart.com for under $50 this holiday season!
This space saving coffee maker brews your favorite beverage in under a minute at the touch of a button. Perfect for the busy host, the Keurig K-Compact brewer features Smart Start technology that heats and brews in one simple process.
When hosting a holiday party, set up a festive Keurig coffee bar complete with seasonal coffees, teas, and hot cocoas, with popular brands like REVV coffee and Swiss Miss Hot Cocoa.  Guests will have the beverage choices they love all in under one minute – that means less time in the kitchen and more time spent with friends and family.
Pricing & Availability: The K-Compact is a Walmart-exclusive and is now on Rollback. Over $9 off, it is only $49.96 for a limited time!
Web Link:  https://www.walmart.com/ip/Keurig-K-Compact-Single-Serve-Coffee-Maker/752022164
Incipio Cases for iPhone 8, 8 Plus and X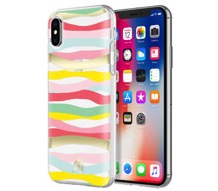 Verizon's latest selection of fashionable and protective iPhone 8, iPhone 8 Plus, and iPhone X cases and accessories make great holiday gifts and stocking stuffers for both him and her with styles from kate spade new york, Oh Joy! by Incipio and Incipio's Esquire Series. Known for her artistic and vibrant designs, the Oh Joy! by Incipio cases offer a splash of fun and color to your iPhone X while Incipio's handsome Esquire Series cases offer tailored good looks to your new iPhone, crafted with premium textures and a protective bumper!
In addition to their beautiful leather wrapped and stylish cases, kate spade new york's new leather Sticker Pockets are the perfect addition to your new iPhone! They easily adhere to the back of your case and can store up to two credit cards. A perfect all-in-one, on the go solution.
This holiday selection of accessories from Verizon range in price, with prices beginning at $27.99 up to $49.99 and are available at select Verizon stores nationwide and online at Verizonwireless.com.
SanDisk iXpand Base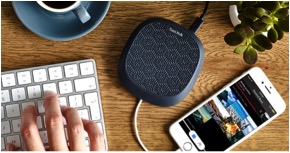 Looking for the perfect accessory for the iPhone lover? Or busy mom? Western Digital just introduced a unique, hassle-free solution for daily iPhone back up – the new SanDisk iXpand Base – which saves photos, videos, and contacts while it charges your iPhone. With iXpand Base, there's no need to change any daily habits. Using your Lightning connector, you can simply plug your iPhone into the iXpand Base, set it on your nightstand or desk, and let it automatically back up while it charges – saving your content AND charging your phone while you sleep. One less thing to worry about during a busy holiday season!
iXpand Base is perfect for consumers looking for a convenient way to back up iPhone photos, videos, and contacts, or users that just got a new iPhone and want a quick and easy way to move content to their new device by simply restoring via its companion iOS app. With up to 256GB, the iXpand Base offers plenty of room to save your files in their original quality with no worry about recurring monthly fees for Internet-based storage. It also features 15 watts of power for fast charging via Lightning cable.
Pricing/Availability: The SanDisk iXpand Base is available starting at $49.99 at Amazon, Best Buy, Walmart.com and other popular retailers, (U.S. MSRPs of 32GB/$49.99, 64GB/$99.99, 128GB/$129.99 and 256GB/$199.99).

Web Link: https://www.sandisk.com/home/mobile-device-storage/ixpand-base
iHome iAVS16B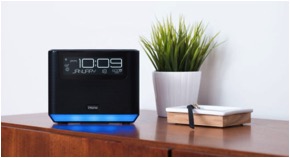 No practical holiday gift guide is complete without suggesting a gift of GREAT sound!  iHome – the company known for ALL things associated with superior wireless sound solutions recently introduced the iHome iAVS16B!  Think of it as the ULTIMATE Alarm clock with built-in Amazon Alexa technology!  You'll be able to wirelessly stream thousands of internet APP based stations from leaders like Spotify, Pandora, iHeart Radio, Amazon Music, Tune In and more – using any iOS or Android device.  You'll even be able to control hundreds of smart home devices using your own voice from top companies like Nest, Wink, SmartThings and more!  Get your on-demand weather, news, and traffic by just asking this wireless wonder! Think of it as iHome's answer to having your own Musical "Genie in a Bottle" – OR should I say in a box – for just under $150!
PRICE: $149.99
Web Link: http://www.ihomeaudio.com/iAVS16B/