Father's Day has been celebrated for nearly 107 years.  Even if you've only had your dad for a fraction of that time, you'll want to enlist the help of this guy – David Gregg – BehindTheBuy.com's Senior Editor and pix11 Morning News Free Friday Guy – to get his gift suggestions to show your dear old dad how much he's appreciated.

Hoover REACT QuickLift Upright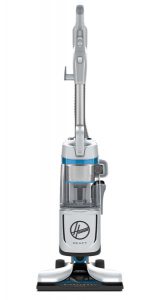 Hoover's REACT QuickLift upright vacuum features industry first FloorSense Technology that senses the floor type you are on and automatically adjusts brush roll speed to optimize performance from carpet to hard surfaces for the most optimal clean. Now, you no longer need to worry about using the correct settings. This powerful and versatile unit has a Portable Lift Canister that detaches for easy and convenient above-floor cleaning and those hard to reach areas like stairs, ceiling fans and windowsills. Enabled by Bluetooth, the Hoover REACT QuickLift can be customized to maximize performance via the Hoover App.  It's next generation connectivity and convenience in the palm of one's hand.
PRICE: $199.99

Availability: Target, Amazon, Hoover.com and other major retailers.
PRODUCT GIVEAWAY –  (1) Hoover REACT QuickLift Upright
Emerson Sensi Touch Wi-Fi Thermostat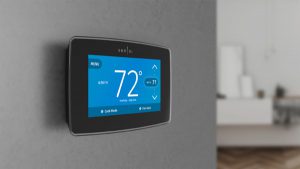 Emerson's Sensi Touch Wi-Fi Thermostat is the only smart thermostat brand to be recognized as the "Highest in Customer Satisfaction with Smart Thermostats" by J.D. Power.  The sleek, touchscreen blends seamlessly into any home living space and features an easy-to-read – high-def color display and simple to access menus.  Use the intuitive mobile app to set, change and program your home comfort – from across the room or across the country. Features such as geofencing, flexible scheduling and remote access help you save money and energy without compromising comfort.
PRICE: $199.99; sensicomfort.com

PRODUCT GIVEAWAY –  (1) Emerson Sensi Touch Wi-Fi Thermostat
OtterBox uniVERSE Case System with mophie Charge Force Battery Module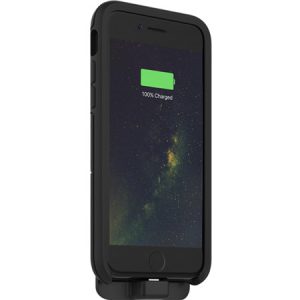 Today's smartphones require serious case protection and lots of power. Fortunately, OtterBox just partnered with battery maker mophie to bring advanced wireless charging technology to the uniVERSE Case System. This modular protective case transforms by attaching a variety of modules from other leading brands, like PolarPro, Square and now mophie. Now you can attach the charge force battery, which adds 39 hours of total talk time to your iPhone 7 or 7 Plus in additional to wireless charging capabilities. The charge force battery is compatible with most popular wireless charging platforms, such has Qi, and a variety of charge force accessories including a vent mount, desk mount and portable charge station. mophie batteries are available now on otterbox.com, at Best Buy and mophie.com.
PRICE: $69.95

PRODUCT GIVEAWAY – (1) OtterBox uniVERSE Case System for iPhone 7 and mophie Charge Force Battery module.
BRAVEN Stryde 360 Bluetooth Speaker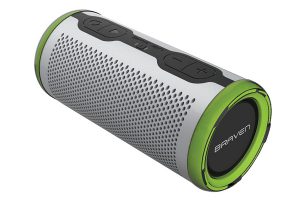 BRAVEN's Active Series of sporty waterproof, Bluetooth speakers including the new STRYDE 360, not only make great gifts for both Dads and Grads but are the perfect essentials for kicking off summer!
The STRYDE 360 is 100% waterproof and shockproof, and its compact size makes the speaker a must-have for listening to your favorite music while on bike rides, hanging in your backyard or by the pool for hours on end.
Simply said, the cylindrical STRYDE 360 delivers impressive sound designed for listening everywhere.
PRICE: $99.99;  www.braven.com
PRODUCT GIVEAWAY – (1) BRAVEN Stryde 360 Bluetooth Speaker