According to the National Retail Federation, 2018 Back-to-School shoppers plan to start earlier – at least 3 weeks before school starts.  BehindTheBuy.com's – David Gregg partnered with leading companies to provide suggestions to save us money and help your kids have a successful year.  So David, what tech tool is at the top of most shopping lists?

Lenovo Flex 14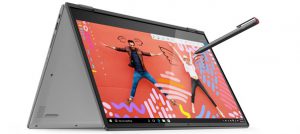 The Lenovo Flex 14 is the latest and greatest product in the Flex line up and the perfect back to school solution not only for students but for parents on the go.  Just because you're on a budget doesn't mean you have to skimp on features – and the Lenovo Flex 14 makes that possible – featuring polished aluminum surfaces and a 360° hinge that effortlessly transitions from tablet to laptop mode and back, the Lenovo Flex 14 is not only affordable but as stylish as it is adaptable – plus it sports a high definition display with an ultra-thin bezel on three sides, which creates a theatre-like viewing experience when streaming videos or movies – all for under $500. Whether you're a student taking notes in class or studying for an exam, or a parent dropping your kid off at school – the Flex 14 is the perfect product to streamline your day and boost your productivity.  And with Pen and Windows Ink support, you'll be able to handle any task school, work, or play throws your way. The Flex 14 is portable enough to take anywhere, weighing only 3.5 lbs., and can last up to 10 hours – and if you need a little extra juice, just 15 minutes of charging will give you two additional hours of use – making it the perfect travel companion.
PRICE: $499.99
WEB: https://www.lenovo.com/us/en/laptops/ideapad/flex-series/Lenovo-ideapad-FLEX-6-14IKB/p/88IP8FX0980
Tile Mate + Tile Slim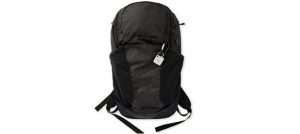 School supplies are expensive, so use Tile to protect your investments and ensure your kids have everything they need to succeed in school.  Tile Mate and Tile Slim are small, easy to use devices that you can attach to your kids' things so they don't get lost.  All you do is open the Tile app and press a button to ring the item, or if the item is out of Bluetooth range, to see it on a map and enlist the help of the Tile Community to anonymously update your Tile's location when they pass by it. You can attach them to backpacks, lunch boxes, notebooks, calculators — pretty much anything you want to keep track of.
PRICE: Combo Pack (2 Mates + 2 Slims) – $60; 

Mate – $25;
Slim – $30 

WEB: https://www.thetileapp.com/en-us/store/tiles/combo
Canary All-in-One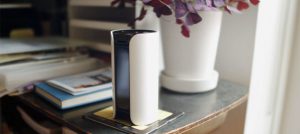 The Canary All-in-One is a beautifully-designed indoor HD security camera that also comes with a built-in siren and sensors that monitor temperature, air quality, and humidity…all connected to your phone. It sets up in seconds, and you can watch over home live anytime: and when motion, a person, or any unusual activity is detected at home, you'll get an alert with video sent straight to your phone. If something's wrong, you can use the Canary app to sound the built-in 90-decibel siren or connect directly to your local emergency services for immediate response. Plus, Canary just launched a Safety Button feature that provides personal security beyond the home for your whole family. If you or a family member feels in danger, just press the Safety Button and it automatically shares your GPS location with the police who will be there in minutes. It's peace of mind for the entire family, and it comes for free with Canary Membership. Buy it at meetcanary.com or your local Best Buy.
PRICE: $169
WEB: meetcanary.com

Zelle
Say you need to collect money for the kids' soccer team uniforms or send emergency gas money to your college kid – Zelle is a fast, safe and easy solution way to send and receive money to people you know and trust during the Back to School season – even if they're at different U.S. banks.  Money is typically available in minutes – when the recipient's email address or U.S. mobile number is also already enrolled with Zelle. Over 95100-million consumers can already access Zelle with their mobile banking app – And anyone with a bank account in the U.S. can download Zelle's free app if their bank is not in Zelle's network.
PRICE: Pricing for Zelle is at the discretion of the participating financial institutions, but we are not aware of any that currently charge for the service.
WEB: zellepay.com
Office Depot & OfficeMax – STEAM Kits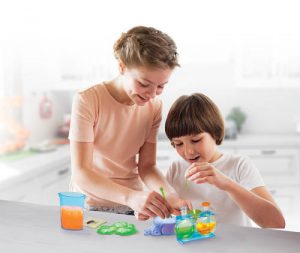 Just in time for back to school, Office Depot and OfficeMax are offering a great selection of STEAM kits focused on real world applications of Science, Technology, Engineering, Art and Math. Parents will love these Steam Kits because they make learning affordable and fun with convenient monthly home delivery! They feature hands-on projects for kids 8 and up to expand their minds with cool activities involving Anatomy, Chemistry and Physics. Office Depot also offers a variety of STEAM books covering topics like biology, language arts and modern inventions. Encouraging kids to read books like these develops better reading and comprehension skills. STEAM Subscription kits are available for $24.99 and books start at $22.99 at Office Depot and OfficeMax stores and officedepot.com/STEAM.
PRICE: STEAM Kits $24.99; Books start at $22.99