Springtime shifts our lives to activities centered around home improvement, organization and the outdoors.  David Gregg, BehindTheBuy.com's Senior Editor has his seasonal product picks to get us into the swing of Spring.
Office Depot and OfficeMax Stores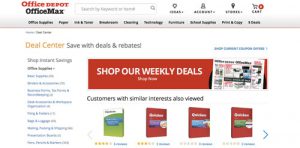 Organizing and managing your budget is a year-round challenge but spring is a great time to rethink your money management tools – especially with the tax deadline quickly approaching.
From March 27th through April 18th, Office Depot and OfficeMax stores and officedepot.com are offering a great deal with $35 off on Quicken Deluxe, Premier, Home & Business and Quicken for Mac 2017 – with the purchase of Turbo Tax.
From young families to savvy investors, Quicken 2017 can help you take steps toward reaching your financial goals. It'll help you to save for the future, pay off debts and manage retirement savings.
Learn more about Quicken and other budget-related gear to help get your financial life on track by visiting Office Depot and OfficeMax stores or online at officedepot.com.
**The offer is valid on all versions of Turbo Tax except Turbo Tax business**
Canon EOS M5 Digital Camera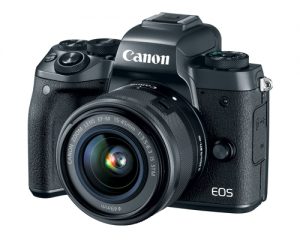 Spring's renewal of nature is the perfect season for photography – and Canon's EOS M5 compact interchangeable lens camera will provide the brilliant outdoor images and videos you'd expect from the world's leader in digital imaging.
Packing a 24.2 Megapixel CMOS SENSOR – DIGIC 7 Image Processor – 5 axis Digital Image Stabilization – and Dual Pixel CMOS auto focus into the M5 simply translates into a digital camera that can capture ultra-sharp, motion-free images and videos – in low light.
Adding a hi-res electronic viewfinder, 3.2-inch tilting LCD monitor and the ability to shoot video in 1080p Full HD at 60 fps can transform the novice into a confident digital memory maker.  Canon's EOS M5 tops off this photographic powerhouse with built-in Wi-Fi, NFC and Bluetooth to easily share your images and videos with anyone, anywhere!
Price: Body only $979.99 ; Camera with EF-M 15-45mm STM lens; $1,099.99; Camera with EF-M 18-150mm STM lens 1479.99.
Web link: usa.canon.com
Incipio Design Series Spring '17 Collection

Incipio, the award-winning designer of mobile tech solutions, just launched their "Spring" collection from their stylish Design Series of smartphone cases.
These cases are the perfect complement to your warm-weather wardrobe because Incipio's Spring 2017 Design Series collection features translucent cases with floral, metallic, shimmer and seasonal prints that let you express your personality while protecting your smartphone.
Each case features protective raised edges and scratch-resistant coating providing great drop and purse protection.
Incipio's Design Series Spring '17 Collection offers cases for a range of popular smartphones including the iPhone SE and models 6S through 7 Plus , along with cases for Samsung's Galaxy S7 and S7 Edge devices.
With prices starting at $24.99, fashionable case protection is affordable for everyone!  They're available at Incipio.com.
ZEISS DriveSafe Lenses

Spring is here and as the days get longer, we'll all be spending more time out and about and on the road. And you never know where that might take you. To keep your family safe and comfortable, let ZEISS help you drive with confidence.
Despite so many advances in modern driving technology, poor visibility – like low light conditions and headlight glare – is still a major danger for drivers and anyone sharing the road.  ZEISS, a world leader in precision optics, is tackling this issue with its DriveSafe eyeglass lenses.
Designed for both all-day wear and driving, and available in both single and progressive lens designs, ZEISS DriveSafe lenses address key elements of driving to make it safer and more comfortable.
DriveSafe lenses offer:
– Better vision in low light conditions including dusk and nighttime driving
– Reduced glare at night from oncoming cars with ZEISS DuraVision DriveSafe Antireflective Coating.
– A progressive design optimized for behind the wheel eye movements, with a 43 percent larger viewing area for more accurate vision and faster refocusing.
If you need help seeing better, there is a solution from ZEISS to fit your lifestyle. Visit ZEISS.com/Lenses to learn more, and talk to your family's eye doctor to find the best ZEISS lenses for you.
American Standard ActiClean Toilet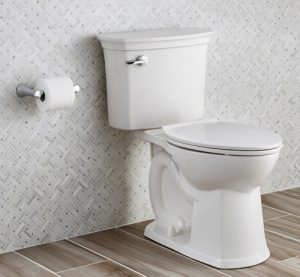 American Standard's ActiClean toilet takes your least liked chore and makes it a breeze because it can clean itself – with the press of a button.
Combining the powerful water jet action of VorMax flush technology and its integrated self-cleaning system – cleans the bowl better than any conventional toilet.
The user-activated cleaning system offers the choice of a 1-minute Quick Clean or a 10-minute Deep Clean cycle.
ActiClean's CleanCurve Rim removes the cavity and holes where dirt buildup usually occurs while the EverClean finish on the bowl and tank inhibits stains and odors.
A removable slow close toilet seat makes seat and bowl top cleaning easy.  And, the cleaning components are hidden from view, yet easy to access for battery and cleaning cartridge changes.
Price: Starts at only $350
Availability: ActiClean toilets are sold at showrooms and retailers nationwide, plus are available online.