As our surroundings warm up, our lives turn to cleaning and organization. BehindTheBuy.com's Senior Editor, David Gregg joins us with some timely product suggestions to help us Spring into the new season!

Office Depot and OfficeMax Stores – Recon Sentinel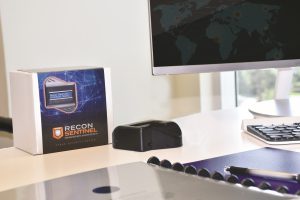 Cyber security is a year-round endeavor, but spring is a good time to rethink your computer device protection options, especially with e-tax filing for tax season right around the corner.
The Recon Sentinel cyber security device provides an additional layer of detection and protection beyond traditional anti-virus, anti-malware, and firewall solutions. It's easy to set up. Just plug in and register your device to start receiving real-time inventory of all devices on your network while actively taking cyber defense countermeasures to prevent hacking. Instant alerts notify you of any nefarious activity and allows you to manage the action needed to correct.
Starting in early April, for one year, Office Depot and OfficeMax stores and officedepot.com are the exclusive retailer to purchase this device for just $149.99, which includes both the device and one-year of service.
Whether you're a small- or medium-sized business or plan to use this on your at-home devices, this affordable device automatically updates itself and detects malicious behaviors. Recon Sentinel's cloud-based management or mobile application manages multiple locations or businesses and works with all of your current devices—no matter where you are.
Find more info about Recon Sentinel and must-have services, solutions, and products for spring, visit Office Depot and OfficeMax retail stores or online at officedepot.com.
PRICE: $149.99
WEB: officedepot.com
Canon EOS Rebel T7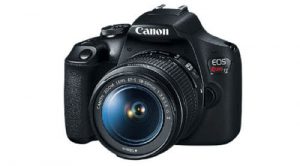 Just in time for Spring, Canon's new EOS Rebel T7 DSLR will provide much better pictures than any smartphone can because it features a powerful CMOS sensor and over 24 megapixels! With continuous shooting up to three frames per second, a nine point autofocus system and three inch LCD monitor it's the best choice for mobile device users to step up their photography.  Canon's Rebel T7 also makes it easy to share memories with its built-in Wi-Fi and NFC connectivity – proving why it's a great interchangeable lens camera for anyone.
PRICE: $549.99
WEB: https://www.usa.canon.com/internet/portal/us/home/products/details/cameras/dslr/eos-rebel-t7-ef-s-18-55mm-is-ii-kit
BISSELL ProHeat 2X Revolution Pet Pro Carpet Cleaner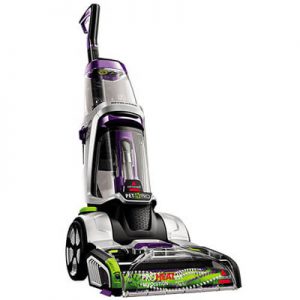 When you wash really dirty clothes, you need a powerful machine and detergent.  For really dirty carpets and upholstery, you need a special cleaning machine too, not just a vacuum! That's where BISSELL's Pro-Heat 2X Revolution Pet Pro carpet cleaner comes in.  It's the ultimate deep cleaning system for removing pet messes and food spills. When used with BISSELL's Professional Pet Urine Eliminator plus Oxy formula, the Revolution Pet Pro will remove tough carpet stains and odors. The built-in CleanShot pre-treats spots and stains.  All this cleaning power comes in an easy-to-use, lightweight, and maneuverable machine.
PRICE: $249.99

WEB: https://www.bissell.com/proheat-2x-revolution-pet-pro-carpet-cleaner-1986
American Standard Spectra+ eTouch Shower Head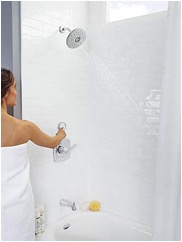 American Standard's Spectra+ eTouch shower head and remote control deliver total control over your showering experience. This first-to-market technology allows you to change the spray pattern by simply touching the showerhead on its outside ring, that's it. With this innovative capacitive touch technology embedded in the ring, toggling between spray patterns is easy and simple.
For additional ease of use, this unit includes a first-of-its-kind remote control that allows for one touch control over the showerhead spray patterns. The remote can be mounted to any shower wall for ultimate convenience, using the mounting kit that's included with the unit. This ergonomically designed solution enhances shower accessibility for users of all heights, ages and mobility levels. Now any family member can intuitively change spray patterns to suit their preference.
It features an oversized 7-inch shower head with a choice of 4 luxurious spray patterns — DRENCH for full body coverage, SENSITIVE for a gentle spray, JET for targeted coverage, and a pulsating MASSAGE for ultimate relaxation.
The Spectra+ eTouch shower head and remote are powered by easily reachable batteries that are removable without any tools.
PRICE: $179; Availability: Sold at showrooms and retailers nationwide.

WEB: www.americanstandard.com/spectra
Mowox Lawnmower powered by Briggs & Stratton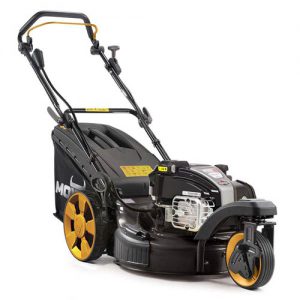 The Mowox brand of lawnmowers from Daye Garden—one of the world's largest manufacturers of outdoor power equipment—is debuting in the U.S., a unique zero-turn, three-wheeled design that pivots 360 degrees for unmatched maneuvering—but it still sports a large, 21" steel deck and self-propel. Tight turns and yard obstacles have just met their match.
Make starting your mower effortless with InStart, Briggs & Stratton's lithium-ion battery electric starting technology. Simply push a button to unleash the pure power of the 140cc engine with 7.25 ft.-lbs. of gross torque.  Plus, a full one-hour charge delivers up to 75 starts. You'll never have to pull a rope again—while still receiving all the benefits of a gas engine.
The perfect lawn is faster and easier to achieve than ever with less mower maintenance to worry about. Briggs & Stratton's Just Check & Add technology eliminates the messiest and most time-consuming seasonal maintenance—oil changes.
Mowing technology has come a long way in the last five years, so renew your lawn maintenance routine this spring and consider a Mowox lawnmower powered by Briggs & Stratton. New time-saving, performance-enhancing engine innovations like InStart and Just Check & Add technology let you hack the hassle from your yard work.
PRICE:  $499.99

WEB: www.amazon.com/mowox