Our connected lives require 24/7 access to our family, home and workplace.  Smart products provide us that access, but all are not created equal.  BehindTheBuy.com's David Gregg is always plugged into the leading product solutions. So, David what smart product categories are trending now?

Samsung Galaxy S9 and S9+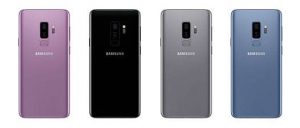 Samsung re-imagined the smartphone camera with their Galaxy S9 and S9+!  Its dual aperture opens and closes like a human eye to take great photos regardless of lighting conditions. Super slow-mo video and Bixby's intelligent Live Translate feature, makes picture taking more exciting!  Create personalized, dynamic emojis of yourself using AR emoji.  The S9's super AMOLED Infinity display and speakers, tuned by AKG, deliver a premium entertainment experience, while the SmartThings app helps control your connected life.  Expandable memory, IP68 water and dust resistance, fast wireless charging, and KNOX security are also included!
WEB: https://www.samsung.com/us/smartphones/galaxy-s9/?cid=sem-mktg-pfs-mob-22518-22135&gclid=COi8sIPfxNoCFee_swodnccO3g&gclsrc=ds
SimpliSafe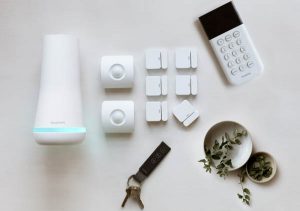 SimpliSafe is an attractively designed and affordable smart home security system, you order online and set up in less than an hour. No waiting for appointments or drilling in your walls – just unpack, peel and stick. The all new SimpliSafe is even stronger and safer. It was designed in partnership with IDEO, so it blends in with any decor. SimpliSafe offers professional monitoring starting under $15 per month and has no long-term contracts.   It's customizable and portable – just order the sensors and cameras to best protect your home and add to the system at anytime.
The All New SimpliSafe is available for purchase online at www.simplisafe.com. The system comes in two colors: Obsidian (black) and Cloud (white).
SimpliSafe offers 5 hardware kits, but you are welcome to customize your own system to meet the needs of your individual home. The available kits include:
The Foundation – $229
The Essentials – $259
The Hearth – $374
The Knox – $449
The Haven – $489

WEB: https://simplisafe.com/home-security-shop
Emerson Sensi Touch Wi-Fi Thermostat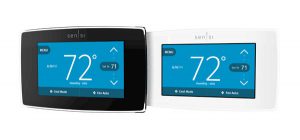 Named Best Smart Thermostat of 2017 by USA Today's Reviewed.com Emerson's Sensi Touch Wi-Fi Thermostat puts comfort control at your fingertips. The easy-to-use touchscreen display and free mobile app allows you to change or program your home's temperature at anytime from anywhere.  It's also compatible with Amazon Alexa, Google Assistant, Apple HomeKit and Wink. The geofencing, flexible scheduling and remote access features save money and energy.   Its hi-def color touchscreen display blends into any living space and comes in black and a new white model.
PRICE: $169.99 and you could be eligible for a rebate from your local utility company. Check for rebates at Sensicomfort.com.

KOHLER Verdera Voice Lighted Mirror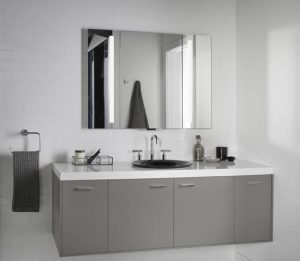 Kohler's new collection of smart home products will improve the comfort and functionality of your time spent in the kitchen and bathroom. The Verdera Voice Lighted Mirror is a tastefully designed, high-quality bathroom mirror with Amazon Alexa BUILT IN to automate tasks through voice-control. The Verdera Voice pairs with the KOHLER Konnect app to easily customize settings. The mirror also features a dual-microphone to enhance the accuracy of voice-control, speakers with incredible stereo sound, a motion-activated nightlight for safety and luminous LED lights to enhance your daily makeup, grooming and skin care routine.
PRICE: $999 for 24-inch mirror, $1199 for 34-inch, $1299 for 40-inch

WEB: www.us.kohler.com
Scotts Gro 7- Zone Controller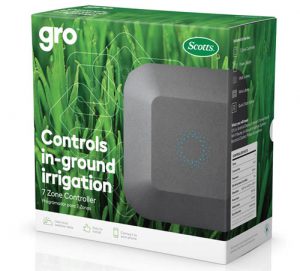 The lawn and garden experts at Scotts just introduced the Gro 7- Zone Controller.  This smart controller takes the guesswork out of watering by using real-time local weather data to automatically adjust and improve your in-ground irrigation systems watering schedules for your lawn's specific needs. Easily replace your old controller with the Gro Controller to monitor and control your entire lawn and garden anytime, anywhere from your smart device with the Gro Connect app.  It's also compatible with Amazon's Alexa and Google's voice assistant.  Find it at major national hardware stores and MyGro.com.
PRICE: $149.99

WEB: MyGro.com.