With Spring just around the corner,  our lives will be shifting to activities involving home renovation, organization, and cleaning.  Our Free Friday Giveaway Guy – David Gregg – BehindTheBuy .com's – senior editor – has outdone himself with today's new product picks to spring us into the new season!
Toro Mower featuring Briggs & Stratton's Mow n' Stow Engine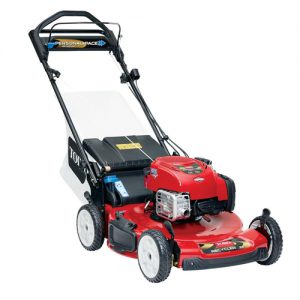 Briggs & Stratton and Toro have partnered to introduce a new mower that is easy to store, maintain and use.  The new Toro Recycler mower with Briggs & Stratton's Mow n' Stow engine is designed to be folded and stored upright when not in use resulting in a footprint that is 70% less than a traditional mower. It folds in three easy steps.  It is also equipped with Briggs & Stratton's "Just Check & Add" technology so that you never have to change the oil for the life of the mower. Just check and add when necessary. It couldn't be easier to maintain. This new mower is available at Home Depot and authorized Toro dealers.
Price:  $369.00 Featuring variable speed Front Wheel Drive High Wheel$419.00 Featuring Toro's Personal Pace Self Propel system that senses and automatically adjusts to the operator's walking speed
$419.00 Featuring Toro's Personal Pace Self Propel system that senses and automatically adjusts to the operator's walking speed
Web Link: https://www.briggsandstratton.com
PRODUCT GIVEAWAY – (1) Product Unit
American Standard ActiClean Self-Cleaning Toilet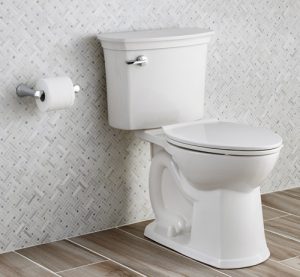 Keeping a clean and healthy home just got easier with the American Standard ActiClean toilet. ActiClean is a self-cleaning toilet with a safe but effective American Standard cleaning solution that cleans and removes stains with a simple press of a button. It combines the power of the revolutionary VorMax flushing technology — which delivers the cleanest flush ever engineered — with a fully integrated self-cleaning system.  Simply press a button, walk away, and let the toilet do the rest – it's that easy. It features two cleaning cycles; a 1-minute Quick Clean or an extended 10-minute Deep Clean, and comes with a 9 week supply of cleaning solution (based on a usage of 1 Quick Clean and 1 Deep Clean per week). The result is a freshly scented, sparkling clean bowl! Its user-activated cleaning system offers the choice of . All cleaning components are hidden from view, yet easy to access when user needs to change batteries or cleaning cartridge.
Availability: ActiClean toilets are sold at showrooms and retailers nationwide, plus are available online.
Price: $350
Web Link: https://www.americanstandard-us.com/acticlean.html

PRODUCT GIVEAWAY – (1) Product Unit
Hoover Spotless Portable Carpet and Upholstery Cleaner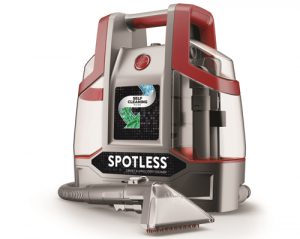 Active families know that messes can happen at any time. Thanks to the Hoover spotless portable carpet & upholstery cleaner, no need to worry about spills, muddy shoes and pet messes anymore. The Hoover spotless easily lifts and removes stains by combining powerful suction and hygienic deep cleaning tools with the added power of Hoover expert detergents.
Hoover's patent-pending Self-Clean Technology flushes the hose clean after each use to help prevent odors and bacteria growth, providing a spotless clean inside and out.
Price: $99.99
Web Link: https://hoover.com/products/details/fh11300/hoover-spotless-portable-carpet-upholstery-cleaner/

PRODUCT GIVEAWAY – (1) Product Unit
ZUS Smart Car Charger by nonda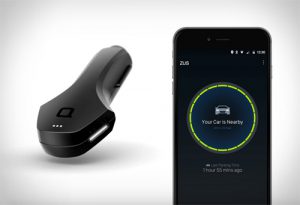 Spring means many things. It means de-cluttering, the call of the open road, and making new connections. The ZUS Smart Car Charger from nonda, the consumer connected car experts, offers all this and more in the form of a $29 phone charger for your car. Sound like a lot to expect from a phone charger? It is, and here's why and how it works so brilliantly.
While it is a phone charger – and one that will charge up to two devices at double the speed of conventional car chargers — it's also much more than that. nonda has "smartized" the ZUS by bundling it with an app that layers in all new levels of functionality including:
– A parking locator to guide you back to your car
– A meter reminder to let you know when your meter is about to expire
– A mileage logger to keep track of work and non-work miles for reimbursement
– A car battery health indicator to help track your car battery's voltage
And when you just need to plug in your phone or tablet, its reversible USB connectors means you never have to fumble around with the plug to get the correct orientation.  Both ways work.
Price: $29.99
Web-link: https://www.nonda.co/products/zus-smart-car-charger

PRODUCT GIVEAWAY – (1) Product Unit