According to Google, one of the top holiday shopping searches is for the "best" products, by category.  BehindTheBuy .com's Senior Editor, David Gregg joins us today to help us narrow our options with his staff's top holiday gift picks for 2016!

Intel-powered ASUS Transformer 3 Pro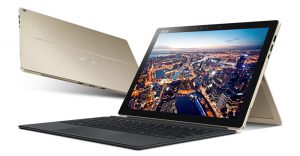 The Intel®-powered ASUS Transformer 3 Pro is a sleek 2-in-1 device, complete with a 12.6-inch HD display, beautiful metallic colors and ASUS TruVivid color technology for crisp realistic images.  It's powered by an Intel® Core™ i7 processor, meaning you know you will get great multitasking performance, long battery life and quick boot times.
This thin and light 2 in 1 PC is less than a centimeter thin and – complete with a kickstand -easily transitions from a tablet to a laptop with the addition of a keyboard and adjusts for virtually every viewing angle, making it great for watching movies.  It's a great gift for everyone in your life from the student to the creative mind to the person who is always-on-the-go.
PRICE: $999;  https://www.asus.com/2-in-1-PCs/ASUS-Transformer-3-Pro-T303UA/
OtterBox uniVERSE Case System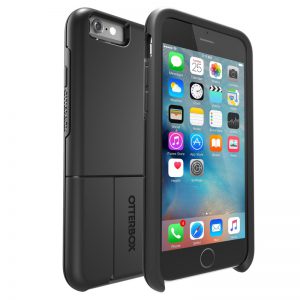 The holidays are filled with endless social activities, and since your iPhone is the main tech tool for controlling your life, there's no better time than now  to purchase the OtterBox uniVERSE Case System so you and your family's iPhone performance can be optimized – in every way!
The modular case design allows easy attachment to modules like the Trippler tripod for better camera control.  Ollioclip's 4-in-1 lens makes it easier to creatively capture memories.  SanDisk's IXPAND adds precious storage space  and the Polar Pro Power Pack can instantly revive your phone's battery.
The OtterBox uniVERSE Case is just $49.95 and module prices start at only $19.95.
It's available now for the iPhone model 6 and newer (iPhone 7, iPhone 7 Plus, iPhone 6/6s, iPhone 6/6s Plus) at otterbox.com.
Bonefish Grill Holiday Gift Cards

Get ready for the holiday season with the perfect teacher, boss, or babysitter gift: Bonefish Grill gift cards! Available now, buy $50 worth of gift cards and get a $10 gift card free.
The fresh fish experts at Bonefish Grill, specializing in wood-grilled fresh fish and hand-crafted cocktails – and of course their famous Bang Bang Shrimp – has a Holiday Gift Card offer for everyone on your list. For every $50 worth of Bonefish Grill gift cards you purchase, you get a $10 gift card free. Great gift for the food-lover on your list and stocking stuffers too!
Visit your local Bonefish Grill to purchase gift cards for everyone on your list this year or visit www.bonefishgrill.com to customize your gift card.
TUMI Wireless Bluetooth Audio Products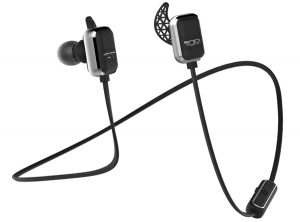 In time for the holidays, TUMI has debuted a line of wireless Bluetooth Audio products including Wireless Earbuds and Portable Speaker.
Created to perfect your journey, the TUMI Wireless Earbuds offer up to 25 hours of playtime and a comfortable fit with a range of ear hook and cushion sizes to customize your fit.
The TUMI Wireless Earbuds also include an added battery bank to charge up your earbuds on the go and a ballistic nylon carrying case.
The TUMI Wireless Earbuds and latest TUMI Audio products are available at Tumi.com starting at $200.00.
TUMI Wireless Earbuds: http://www.tumi.com/p/wireless-earbuds-0114300DGM

TUMI Wireless Portable Speaker with built-in powerbank: http://www.tumi.com/p/wireless-portable-speaker-with-powerbank-0114301DSLV

Energizer MAX AA Batteries
Energizer® MAX ® is the perfect battery to tie together any holiday gift list providing high-tech toys and gadgets with long-lasting power and leak protection.
Time and time again, the phrase "batteries not included" has crushed holiday cheer. In fact, according to a survey conducted by Energizer® in 2016 with more than 1,000 respondents, 90 percent of Americans have forgotten batteries for a holiday gift in the past.
Forgetting to buy batteries has historically been the most common holiday mishap among parents. This year, don't let that be you – don't forget the batteries! When you're purchasing holiday gifts for kids and tech lovers, make sure you preserve those special holiday moments and buy the batteries needed to power those gifts.
With Energizer's latest improvements, Energizer MAX® AA batteries now last up to 30 percent longer than previous Energizer MAX® AA batteries in digital cameras.
Energizer MAX® AA batteries are also designed to protect devices and toys from damaging leaks for up to two years after the battery is fully used. And Energizer MAX® AA batteries also hold power for up to 10 years while in storage, so you can power up your gifts on future holiday mornings or whenever you need power most.
Energizer® MAX is competitively priced with other high performance alkaline batteries within the category.  The manufacturer's suggested retail price for one AA 4-pack is $3.99. http://www.energizer.com/batteries/energizer-max-alkaline-batteries