This time of year coincides with the celebration of our patriarch's and their progeny's academic milestones.  BehindTheBuy.com's David Gregg joins us with his standout gift suggestions for all of our Dads and Grads!

LG SUPER UHD 4K LCD TV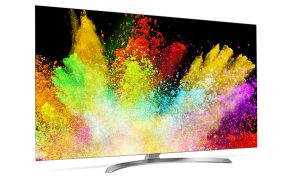 Father's Day is right around the corner, and for those still looking for the perfect gift to get Dad, look no further than LG's stunning SJ8500 "SUPER UHD" 4K LCD TV.  LG's SUPER UHD TV features Nano Cell technology to deliver the most advanced LCD picture quality ever. In fact, a leading consumer review publication rated it among the best LCD TVs for 2017.  Not surprising from LG – the creator of the critically acclaimed premium OLED TVs.  LG SUPER UHD TVs deliver stunning images thanks to 4K resolution and over one billion rich colors, so viewers can enjoy movies and TV shows the way they were meant to be enjoyed.  And LG's SUPER UHD TVs support the latest High Dynamic Range formats, including HDR10, Dolby Vision and the new HLG HDR standard. Viewers also have access to content through LG's award-winning webOS 3.5 Smart TV platform.
Price: $2,799.99

Website:   http://www.lg.com/us/tvs/lg-65SJ8500-4k-uhd-tv
Emerson Sensi Touch Wi-Fi Thermostat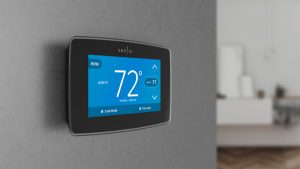 Emerson's Sensi Touch Wi-Fi Thermostat is the only smart thermostat brand to be recognized as the "Highest in Customer Satisfaction with Smart Thermostats" by J.D. Power.  The sleek, touchscreen blends seamlessly into any home living space and features an easy-to-read – high-def color display and simple to access menus.  Use the intuitive mobile app to set, change and program your home comfort – from across the room or across the country. Features such as geofencing, flexible scheduling and remote access help you save money and energy without compromising comfort.
Price: $199.99

Website: sensicomfort.com
Dirt Devil Reach Max and QuickFlip Plus Vacs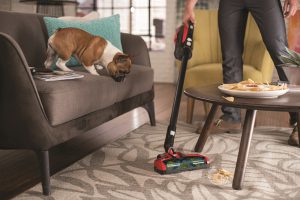 Dirt Devil's release of the new Reach Max and Quick Flip Plus vacuums officially re-launch this iconic brand and promise to shorten cleaning times to as little as 5 minutes!  Both models feature a sleek design and are equipped with a lithium battery to provide powerful fade-free operation along with faster charges and longer run times. The lightweight three-in-one Reach Max quickly converts from an upright to a cordless hand vac – for stairs, upholstery and car cleaning. Its space saving size is perfect for that new apartment with limited storage. The Quick – Flip Plus cordless hand vac is packed with power, portability, and accessories. The turbo tool is also ideal for dad's car or his man cave!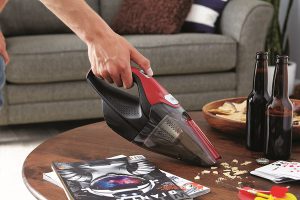 Price: Reach Max – $129.99 

Quick Flip Plus – $49.99 

Website: www.Dirtdevil.com
Honeywell Lyric Gateway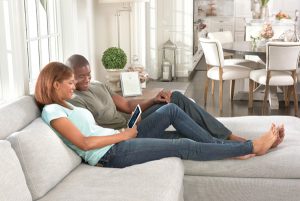 Honeywell's Lyric Gateway offers dads and grads professional grade security with convenient portability. With no wall mounting needed, its "plug and play" setup is perfect for apartment dwellers, since it doesn't require hard installation. In addition to being the center of security for your home and family, the Lyric Gateway can act as a smart home hub by controlling Lyric Products, as well as lights, locks, window shades and more. Homeowners can even access the Lyric Gateway on their mobile phones; view live video and receive real-time alerts to keep on top of your home's security, regardless of where you might be. Buying a stylish whole-home security and connectivity system has never been easier.  Contact your local Honeywell security product provider for more information.
Price: Your local security product provider can be found on http://security.honeywell.com/ prices may vary.
Website: http://security.honeywell.com/hsc/products/intruder-detection-systems/control-panel/wireless-home/1172664.html
BRAVEN Active Series Bluetooth Speakers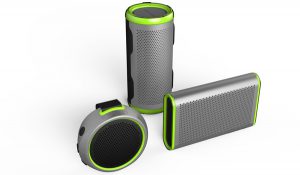 BRAVEN's Active Series of sporty waterproof, Bluetooth speakers, including the new STRYDE 360, not only make great gifts for both Dads and Grads but are the perfect essentials for kicking off summer!  Each of BRAVEN's Active speakers are 100% waterproof and shockproof, and their compact sizes make them a must-have for listening to your favorite music while on bike rides, hanging in your backyard or by the pool for hours on end.  Ranging from the palm-sized 105, super-portable 405, to the cylindrical STRYDE 360, each of BRAVEN's wireless Active Series speakers deliver impressive sound designed for listening everywhere.   BRAVEN's latest active waterproof speakers including the new BRAVEN STRYDE 360 speaker are now available from $49.99-$99.99 at www.braven.com.